Programs

Brochure
This page is the brochure for your selected program. You can view the provided information for this program on this page and click on the available buttons for additional options.
Paris, France
(Outgoing w/Side Trips Program)
There are currently no active application cycles for this program.
Language of Country:
French
Target Language:
French
Lodging Options:
Homestay
Enrollment:
20
Type of Program:
FSP
Program Overview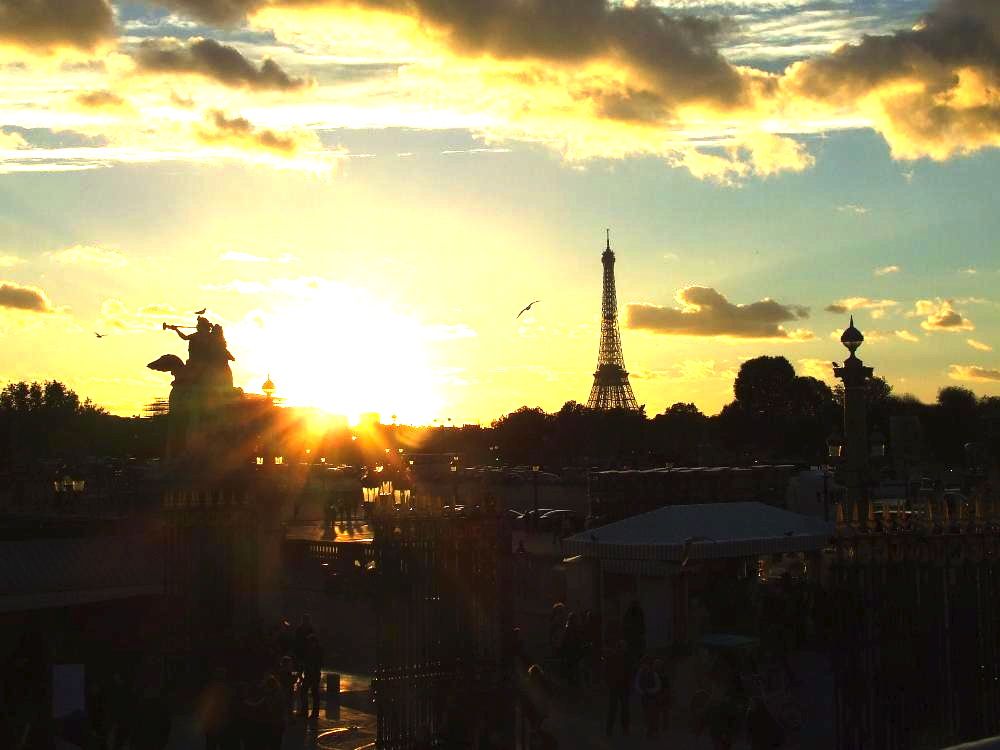 The French foreign study program provides students the opportunity to study French language, literature, and civilization at an advanced level in Paris. Special courses in advanced grammar and stylistics, modern French literature, art history and modern history and politics are taught by French faculty and the Dartmouth faculty member.
In addition, the fall term FSP offers an optional month-long externship.
Click here to see students discuss their fall term experiences on the FSP and their externship
s
.
The program aims to expose students to French culture and society through classroom study and readings, excursions and site visits, personal contact with families and firsthand experience with French. Students are expected to converse fluently with French people and to write on a variety of cultural topics with an accurate command of French vocabulary and idiom. Students will gain a perspective on their own culture through intimate experience with and understanding of French culture.
Academics
Faculty Directors
2016 Fall: Professor Roxana Verona
2017 Winter: Professor David LaGuardia
2017 Spring: Professor J. Kathleen Wine
2017 Fall: Professor Robert St. Clair
2018 Winter: Professor Faith Beasley
2018 Spring: Professor Robert St. Clair
Curriculum
French 29: French Civilization: Study Abroad (two half courses: one on art history and one on history)
French 30: French Literature: Study Abroad
French 31: The French Language: Study Abroad (two half courses: one on grammar/stylistics and one on contemporary French society)
Optional Fall Term Externship
Video:
Interview étudiants Dartmouth
(10 min)
Prerequisites
French 8 (with a grade of B or better).
French 10 (with a grade of B or better).
French 10 should be taken as immediately prior to the term in Paris as schedule allows.
Students who have received exemption from French 8 AND credit for French 10 during Orientation Week must take at least one French course at Dartmouth from among French 10 through French 25 (with a grade of B or better) prior to participation in the Foreign Study Program.
Prerequisite courses for the foreign study cannot be taken with the NRO.
OR
Satisfactory completion of the LSA program in France during the term immediately preceding the foreign study term.
Student Life
Students live with French families.
While your French hosts have been carefully selected, there are few nuclear families (two parents with children living at home). For example, the families who will host you may include single mothers with children, or parents whose children are grown. Families are committed to extending you their hospitality, which includes providing you seven breakfasts and four evening meals a week, and interacting with you regularly. Please let your host family members know early on that you value getting to know them. Bring a scrapbook or post one on line that you can share with them and create a few initial questions to ask them to open up dialog.
For more information, please see the French Department
website
.
Financial Information
Tuition and Fees
The fees charged by the College for a Dartmouth-sponsored off-campus term of study include regular tuition charges for a term at Dartmouth, service fees, as well as the specific costs established for each off-campus study locale. In many programs, the room and board costs tend to be higher than for a term in Hanover. You can view a budget sheet for this program by clicking on the appropriate term:
fall
or
winter
or
spring
. The cost of transportation to and from the site is the responsibility of the student.
Financial Aid
In order that all qualified Dartmouth undergraduate students may have the opportunity to take part in off-campus programs, the College endeavors to adjust its normal financial aid awards for students already receiving aid. Tuition and expected family contribution for Dartmouth's off-campus programs are the same as for an on-campus term. Assistance is available to meet extra costs associated with off-campus programs, including airfare. Half of any extra cost is met with additional Dartmouth scholarship; loan assistance is offered for the other half. Loan assistance is also offered to replace the employment that would normally be included in an on-campus term. Although financial aid recipients are given aid to cover all of the required costs of the program, students are responsible for purchasing their own plane ticket and, on some programs, meals. Often this means that part of the expected family contribution is used towards these costs rather than for tuition.