Programs

Brochure
This page is the brochure for your selected program. You can view the provided information for this program on this page and click on the available buttons for additional options.
Edinburgh, United Kingdom
(Outgoing w/Side Trips Program)
Program Terms:
Fall

Homepage:
Click to visit
Restrictions:
Dartmouth applicants only
Budget Sheets
Fall

There are currently no active application cycles for this program.
Language of Country:
English
Target Language:
English
Lodging Options:
Flat/Apartment
Enrollment:
15
Type of Program:
FSP
Program Overview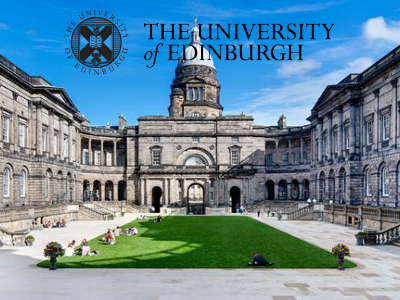 The philosophy program offers the opportunity to spend a term at the University of Edinburgh, Scotland. Students take a course in philosophy taught by a Dartmouth faculty member (Philosophy 50). In addition, each student will take two university courses from Edinburgh faculty (Philosophy 60, 61). Students participating in the program must have completed two courses in philosophy prior to their participation but not necessarily prior to their application for admission to the program. However, preference will be given to those students who have completed more philosophy courses. A member of the University of Edinburgh philosophy faculty usually offers a course at Dartmouth in the summer term. Students going to Edinburgh should consider taking this course. There will be an opportunity to participate in the junior year honors program while in Edinburgh.
The program provides students with the opportunity to study at one of Great Britain's oldest and finest universities, which has a large and diverse philosophy staff. This staff represents a wide spectrum of diverse approaches to philosophy including both the analytic tradition and the continental tradition. Dartmouth undergraduates should benefit from contact with students doing graduate studies in philosophy. Great Britain has an excellent system of public transportation, so trips to London, Oxford, Cambridge, and other centers of learning can be conveniently arranged.
Applications must be submitted by February 1 and applicants must have a minimum cumulative grade-point average of 3.0. Enrollment is limited to 15 students.
Academics
Faculty Director
2016 Fall: Professor Adina Roskies
2017 Fall: Professor David Plunkett

Curriculum
Philosophy 50: Special Topics in Philosophy
Philosophy 60: Foreign Study in Philosophy I
Philosophy 61: Foreign Study in Philosophy II

All Philosophy courses taken on the Edinburgh FSP count towards a Philosophy major at Dartmouth. Depending on the topic, these courses may satisfy specific requirements for the major (e.g., the history of philosophy requirement). Students who want courses taken on the FSP to satisfy specific requirements must get preapproval.

For Fall Term 2016: Neuroethics (Roskies)
For Fall Term 2017: Moral Epistemology (Plunkett)

Course Description: Does the right to free speech have boundaries? Philosophical defenses of the right to free speech, developed in the context of the town square and the printing press, have yet to catch up with the revolution in communication brought about by the Internet. Technological innovations such as social media have made it possible to communicate instantaneously with hundreds of millions of people around the world and have, for purposes of regulating speech, rendered national boundaries virtually irrelevant. There is now an urgent need to determine how to assess and protect the values of free speech in this global context. Questions we will discuss include: Is there a universal human right to freedom of expression? If so, what is the philosophical basis for it? What are its limits? Does it protect racist hate speech as well as political dissent? How should the different free speech regimes currently in effect in different countries be reconciled in cases of conflict?

2017 Course Description:
PHIL 50.24 Moral Epistemology (Plunkett)
Ethical disagreements range from the ethics of abortion to foundational questions about the basic structure of ethics (such as whether or not consequentialism is true). What is the significance of such disagreements for deciding what to believe in ethics? Do moral disagreements provide support for moral skepticism? How, if at all, can we make progress in ethical inquiry? Parallel questions, as they arise in other domains (e.g. mathematics, political philosophy, and epistemology itself) will be examined.

Prerequisites
Two courses in philosophy

Questions and concerns should be addressed to Meredyth Morley, Department Administrator, or the Faculty Director.
Student Life
Financial Information
Tuition and Fees
The fees charged by the College for a Dartmouth-sponsored off-campus term of study include regular tuition charges for a term at Dartmouth, service fees, as well as the specific costs established for each off-campus study locale. In many programs, the room and board costs tend to be higher than for a term in Hanover. You can view a budget sheet for this program by clicking
here
. The cost of transportation to and from the site is the responsibility of the student.
Financial Aid
In order that all qualified Dartmouth undergraduate students may have the opportunity to take part in off-campus programs, the College endeavors to adjust its normal financial aid awards for students already receiving aid. Tuition and expected family contribution for Dartmouth's off-campus programs are the same as for an on-campus term. Assistance is available to meet extra costs associated with off-campus programs, including airfare. Half of any extra cost is met with additional Dartmouth scholarship; loan assistance is offered for the other half. Loan assistance is also offered to replace the employment that would normally be included in an on-campus term. Although financial aid recipients are given aid to cover all of the required costs of the program, students are responsible for purchasing their own plane ticket and, on some programs, meals. Often this means that part of the expected family contribution is used towards these costs rather than for tuition.